Corporate Governance
The Corporate Logo for Tenaga Nasional Berhad (TNB) symbolises the Company's continuing goal to provide services to the national needs with renewed emphasis on our dynamic future.
READ MORE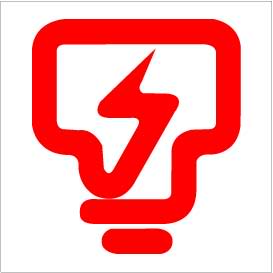 Symbol
The Corporate Identity for TNB is based on an easily recognised application of electricity – the light bulb. The form of the bulb is highly stylised, giving a sense of vitality and of the future. It is a clean, efficient design and formed almost entirely by one single line, resolving inside the bulb shape with a lightning symbol, dramatising TNB's electrical energy function. The shape of the bulb suggests the form of a "T" – representing "tenaga" (energy).
Corporate Name
The name of Tenaga Nasional Berhad concisely summarises the Company's role. It is depicted in the Corporate Logo with a clean, sophisticated typeface that projects TNB's exciting future. The lettering is italicised to represent the dynamic role that TNB will play in the nation's progress. The typeface is bold, to depict the Company's inherent strength, confidence and reliability.
Corporate Colours
The logo symbol is in a brilliant red to symbolise energy. It is a most impactful colour connoting excitement and confidence. The Corporate Title is in a cool, solid blue – giving a sense of corporate strength and dignity, a perfect complement to the red logo. Red and blue together also reflect the colours of the national flag – appropriate for a vital national service.
X
SHARED VALUES
Employees shall internalize the Company's Shared Values and demonstrate a culture of excellence while performing their duties. The Values are as follows:
Integrity
Adhere to all set rules, regulations and guidelines
Perform to our best ability with very high standards whilst continuously improving the quality of our services
Adopt an open and honest attitude in all aspects
Deliver products and services to customers as pledged
Have pride in contributing towards TNB's success
Customer Focus
Deliver high quality products and services at par with premier international corporate bodies
Provide best possible services to customers
Realize that customer support is important to TNB
Understand customers needs and to fulfill to the best of our capability
Retain customers loyalty by continuously monitoring their needs
Business Excellence
Show our commitment to operate competitively
Strive to acquire the relevant knowledge and skills
Conduct our businesses in a timely and effective manner
Build and practice team spirit
Be sensitive towards TNB financial performance
Benchmark ourselves against market leaders in our effort for continuous improvement
Caring
Conduct our business with TNB's interests in mind
Acknowledge employees contribution and be sensitive to their needs
Assist employees to develop their potentials
Serve our customers and fellow employees in the same way we would like to be treated
Always be sensitive to the needs of the society and the environment
Undertake social obligations without jeopardizing TNB's interest
1.0 EMPLOYEE CONDUCT
Employees shall use the following standards as guidelines so that non-compliance with the Company's disciplinary procedures can be avoided.
1.1 Respect for Individuals
Employees shall treat each individual with respect by way of recognizing every individual's role, treating each individual with dignity, listening to other individual's ideas and opinions and also recognizing each individual's contribution to the Company.
1.2 Fitness & Attendance
Employees shall keep themselves physically fit for work and always be punctual. Availability and alertness ensures the Company's productivity.
1.3 Personal Appearance
Personal appearance is a reflection of the Company's image. Therefore, employees must be well groomed and in proper working attire at all times.
1.4 Fraud
Fraud is the use of deception with the intention of obtaining an advantage, avoiding an obligation, or causing loss to another party. Engaging in fraudulent activities is a crime and violates TNB Anti-Fraud Policy
1.5 Alcohol, Illegal Drugs or Substance
The manufacture, possession, distribution, dispensation, sale or use of alcohol, illegal drugs or other controlled substances by employees on or within the Company's premises or property is prohibited, except in the case of individual use of legally obtained prescription drugs.
1.6 Immoral Activities
In ensuring that the Company's image is not tarnished, all employees shall not engage in immoral behavior/activities. Immoral activities shall include sending obscene materials via any electronic media or short messaging system (SMS) through the hand phone.
1.7 Harassment in the Workplace
Abusive, harassing or offensive conduct used or displayed at work or during any business dealings is unacceptable, whether verbal, physical or visual. Harassment behavior would include derogatory comments based on gender, religion, racial or ethnic characteristics and unwelcome sexual advances.
1.8 Criminal Activities
Employees shall not be involved in any form of criminal activities, such as illegal gambling, the use of weapons and violence at workplace. The Company's property, facilities, resources and services shall not be used by employees for purposes of financing or facilitating criminal activities.
2.0 CONFLICTS OF INTEREST
Employees are expected to act in the best interest of the Company. A conflict of interest arises when an employee faces a choice between what is in his or her personal interest and/or political interest against the interest of the Company.
2.1 Bribery and Other Improper Payments
Employees of the Company shall not, whether directly or indirectly, offer, give, solicit, or accept any gratification including money, privileges, special benefits, gifts or other items of value, or grant or receive any kind of special or favored treatment, services for the purposes of inducing, obtaining, retaining or directing any business dealings, except in the situation below:- a) Gifts such as merchandise or products, as well as personal services or favors, shall not be accepted unless the type and amount are reasonable and customary under the circumstances and do not have the effect of influencing or inducing the recipient's judgment. b) Participation in business entertainments such as lunches, dinners, theatres, sporting events and the like in the course of work are acceptable if such entertainments foster good business relations, do not become a regular feature and are not lavish.
2.2 Involvement of Employees In Company's Business Dealings
Employees, who have vested interest in businesses that have dealings with the Company, whether directly or indirectly, and/or are involved in any decision-making process regarding the said dealings in the course of their duties, shall declare to the Management and thereafter abstain from any involvement in the business dealings.
2.3 Involvement of Employee's Family In Company's Business Dealings
Employees, whose family has vested interest in businesses that have dealings with the Company, whether directly or indirectly, shall declare to the Management and thereafter abstain from any involvement in the business dealings.
2.4 Other Employment
Employees shall not hold other employments or undertake other jobs or freelance work without written consent from the Management.
2.5 Political Activities
Employees who wish to be involved in political activities beyond being an ordinary member, must obtain approval from their Heads of Department and use their off duty time, or annual leave entitlement for such purposes. Prior to accepting any portfolio in any political parties, approval must be obtained from the Vice President of Human Resources. Employees who wish to stand for State and/ or Federal election are required to resign from the Company.
3.0 BUSINESS RELATIONS
3.1 Corporate Identity
Employees who intend to use the company's name, logo and colors when communicating with customers/ shareholders/ stakeholders or giving presentations to public audiences, must do so in compliance with the Corporate Identity Standards Manual issued by the Corporate Communications Department. Employees shall not:
Modify Company's logo.
Use other logos, symbols, designs or emblems in place of the Company's logo.
Use the Company's logo for any other purposes except for the Company's business.
3.2 Media and Public Releases of Information
Employees should immediately channel inquiries from the media to the authorised persons as per the list issued by Corporate Communications Department.
3.3 Customer Relations
Employees shall provide superior customer service and treat customers professionally, respectfully, fairly, courteously and responding promptly to their needs.
3.4 Competitor Relations
Employees are not to discuss with a competitor or its representatives regarding the following:
Prices.
Bids.
Terms or conditions of agreements.
Production, sales capacity or volume.
Costs, profits or profit margins.
Market share.
Project or service offerings.
Customer or supplier classifications.
Distribution methods.
3.5 International Business
Employees assigned to work overseas, shall:
Be sensitive to and observe the local customs.
Respect the Government of the day.
Abide by the laws of the country.
Keep abreast with political and business environment.
Use good judgment in business dealings.
Report the development of the Company's business regularly.
Report situations that may endanger lives, Company's business, assets and resources.
Not be involved in illegal activities including boycotting, bribery or picketting, anti-government activities and relationships and/or actions that may cause potential conflicts of interest.
4.0 PROCUREMENT AND VENDOR RELATIONS
Employees who are involved in the Company's procurement activities shall abide by the Procurement Code of Conduct. The Code provides guidelines on acceptable business behavior and a secure communication channel to report on any unethical behavior and the implications of non-compliance to the Code.
5.0 COMPANY DOCUMENTS AND RECORDS
Employees shall ensure that the Company's documents and records are maintained and controlled such that they are accurate, up-to-date, legible, readily identifiable and retrievable. Such controls are contained in the TNB Quality Manual and the respective Divisional Quality Manuals.
6.0 SAFEGUARDING COMPANY ASSETS AND RESOURCES
Employees shall use the Company's assets and resources with care and ensure its proper maintenance. The Company's assets and resources shall include installations, materials, equipment, tools, computers, property, proprietary information and funds. An Inventory of the Company's assets must be maintained, updated regularly and kept safe and secure. Employees must not:
Reproduce protected materials for personal use.
Make personal use of any Company's asset (including computers and other office resources, equipment, tools and machinery) that creates any additional costs for the Company, interferes with work or violates any Company policies.
Allow Company's property to be used for illegal activities.
Use Company's property or information for personal gain.
6.1 Information Systems
Every employee is responsible for preventing unauthorized access to the Company's information systems. Employees shall not modify, relocate, install, or reconfigure Company's technology except under the guidance of their appropriate IT representatives and are bound by the ICT Security Policy and ICT Codes of Practice.
6.2 Intellectual Property
It is the Company's policy not to infringe upon the intellectual property rights of others. When using the name, trademarks, logos or printed materials of another company, employees must do so in accordance with the applicable law.
6.3 Confidential and Privileged Information
Employees are expected to protect the Company's and third-party confidential and privileged information from unlawful disclosure, and to ensure that such information is handled properly throughout the organization. Confidential and privileged information can only be used by relevant parties for business purposes only and must be handled discreetly. Assisting third parties to gain access to such information is prohibited. Should any release of such information become necessary, the relevant authorized personnel/ department shall be consulted and their approval obtained. Employees shall not misuse privileged company information or any form of information based on their knowledge from the job, for personal and third party gain.
7.0 OCCUPATIONAL SAFETY AND HEALTH
Employees share with the employer the responsibility for safety. Employees are urged to create and maintain a safe working environment to prevent workplace injuries and shall use all devices provided for their protection. It is the responsibility of employees to ensure that the protective devices are in good working condition and shall report unsafe equipment and tools, hazardous conditions and accidents. All employees are responsible for their own safety, the safety of fellow workersand the general public, and shall comply with the Occupational Safety and Health Act, safety rules issued by the Company and the requirements of the TNB Safety Excellence Management System (SEMS). In case of any doubt, employees shall seek clarification from their supervisors before starting work.
7.1 Entry and Work in Restricted Areas
Only employees with authorization and competency certifications are allowed to enter the Company's restricted areas. All work to be done must be authorized with written Permit-To-Work (PTW) Certificate. Any intrusions by unauthorized persons, including members of the public must be reported to the supervisor.
8.0 LAWS AND REGULATIONS
Employees are required to fully comply with laws and regulations applicable to the Company's business activities. Violations of the Company's legal and regulatory requirements should be reported promptly to the supervisor. Employees must:
Be familiar, understand and comply with the laws, rules and regulations that affect their job.
Ask for clarification if unsure of the impact of the laws, rules and regulations prior to acting.
9.0 WHISTLE-BLOWERS
A whistle-blower is someone who tells a person of authority in the Company about a wrong-doing, misconduct or violation of a law or regulation that is happening in the company. The Company has established a Whistle-Blower Procedurethat provides an anonymous, secure and confidential communication channel for employees to raise genuine concerns or report any misconduct or wrongdoings.
GLOSSARY
Family - Shall include the employee's parents, siblings, spouse(s) and children, including step-children and adopted children. Company - Shall mean Tenaga Nasional Berhad (TNB) and Subsidiaries of TNB TNB Code of Ethics (PDF)
X
TNB Procurement Code of Conduct
Read up on TNB's Procurement Code of Conduct.
READ MORE
Preamble
Good corporate governance is being introduced throughout the world as a business imperative offering competitive advantage. At TNB, our stakeholders, Directors and Employees prefer to do business with enterprises that uphold the principles of good corporate governance, namely integrity, transparency, independence, accountability, fairness, and social responsibility. In this respect, procurement is critical as it plays an important role in our business. An effective procurement function enables TNB to:
Provide high quality products and services to our customers;
Be responsive to our customers' needs;
Be cost effective and efficient in our operations;
Work more productively with our Suppliers/Contractors; and
Preserve TNB's good name and reputation.
For TNB's procurement function to be effective, we believe that all participants in our Procurement Processes need to engage in the basic principles of trust, honesty, fairness and transparent behaviour. With this Code, we hope to clarify and institutionalise:
What is considered to be acceptable business behaviour and by implication, what behaviour is not tolerated by TNB;
Available channels to communicate or report unethical behaviour; and
The implications of non-compliance to the Code.
The Code is intended for all those involved in the Procurement Processes of TNB including:
All Directors;
All Employees and Employees Seconded to TNB;
All existing and potential Suppliers/Contractors including their directors and employees.
Breach of Code
Breach Of The Code By Employees
Breaches of the Code may result in disciplinary actions being invoked against the Employees concerned in accordance to "Prosedur Tatatertib TNB" or any disciplinary procedures that are currently in force. Breaches of the Code by Employees Seconded to TNB from the government or other companies may result in disciplinary actions being invoked against the seconded employees in accordance to the rules and procedures of their respective employers.
Breach Of The Code By Directors
For Directors, breaches of the Code may result in disciplinary actions in accordance to the Malaysian Companies Act 1965.
Breach Of The Code By Suppliers/Contractors
Suppliers/Contractors who have committed a breach of the Code shall be subjected to the following action:
Penalties or any contractual or legal remedies under the law;
Immediate termination of contract;
Disclosure of nature of breach to TNB;
Blacklisted by TNB and shall be precluded from tendering for any work in the supply chain for the specified period.
Principles of Code
The Code is guided by eight principles of conduct, which reflects the core beliefs, and values of our organisation (please refer to Table 1). The Code focuses on three key tenets of ethical conduct:
Zero tolerance on corruption;
No conflict of interest; and
Honest and accurate representation of capabilities.
Table 1: Key principles of the Code
| | |
| --- | --- |
| Honesty and fairness | Parties shall conduct all procurement and business dealings with honesty and fairness. |
| Accountability and transparency | The process for awarding contracts shall be open, transparent, and must be made on good justifiable grounds. |
| Declaration of interest | Parties shall declare potential conflicts of interest. |
| Compliance of law | Parties shall comply with all legal obligations including laws of Malaysia and contractual obligations. |
| Anti-competitive practices | Parties shall not engage in procurement practices that are anti-competitive. |
| Unfair advantage | Parties shall not engage in procurement practices that result in unfair advantages. |
| Parties' commitment | Parties shall not submit tenders without firm intention, conviction and/or capacity to proceed with a contract. |
| Good co-operation | Parties shall endeavour to maintain business relationships based on open and good communication, respect, trust and adopt a non-adversarial approach to dispute resolution. |
Our Policy On Corruption
It is entrenched in the law of the country that all forms of Corruption are illegal. Therefore all Employees, Employees Seconded to TNB, Directors and Suppliers/Contractors shall not engage in such practices. It is TNB's policy that all Employees, Employees Seconded to TNB, Directors and Suppliers/Contractors conduct their work/business in accordance with the following ethical standards: Suppliers/Contractors Ethical Standards:
Not to offer money, goods or services, to any of Employees, Employees Seconded to TNB, Directors or any official as consideration for their decision, opinion, recommendation, vote or other exercise of discretion;
Not to offer, give, agree or promise to give, in any manner, gratuity to Employees, Employees Seconded to TNB and Directors.
In the event that Employees or Directors commit any of the above acts, the Suppliers/ Contractors shall report such acts to the Authorised Representatives of TNB and in the case of Directors, to the Official Authorities. Employees, Employees Seconded to TNB and Directors Ethical Standards:
| | |
| --- | --- |
| Do's | Don'ts |
| Choose Suppliers/Contractors based on merits and compliance with TNB's procurement requirements. | Engage in activities that compromise the Supplier/Contractor selection process. |
| Be on the alert and report any suspected non-compliance of the Code by Suppliers/Contractors, Employees and Employees Seconded to TNB or Directors. | Engage in corrupt practices, accept or give bribes, kickbacks or gratuity. |
| Report any non-compliance by Suppliers/Contractors, Employees and Employees Seconded to TNB or Directors to Authorised Representatives of TNB or the Official Authorities. | Not to release any Suppliers/Contractors business information, e.g., proposed rates, winning bid information to any parties. |
| Maintain and observe the highest ethical standards when dealing with a customer and Supplier/Contractor. | |
Our Position On Conflicts Of Interest
Employees, Employees Seconded to TNB and Directors must exercise sound judgement and avoid Conflicts of Interest. If an Employee or Employee Seconded to TNB has, or potentially will have, conflict of interest with Suppliers/Contractors, the individual must immediately notify such conflict to his or her Supervising Officer. The Supervising Officer shall decide whether the individual should recuse himself or herself from the procurement process and seek alternatives. In the case where the Supervising Officer is potentially in conflict of interest, the individual must notify a higher authority Supervising Officer or as a last resort, the Internal Affairs, Internal Audit or Security Departments of TNB. If a Director has or potentially will have Conflicts of Interest, the Director should immediately notify such conflicts to the Chairman of TNB's Board of Directors and/or recuse himself or herself from the procurement process.
Representations From Suppliers Or Contractors
Suppliers/Contractors must declare in writing to TNB that:
They will comply with all legislations, regulations and statutory requirements relating to the provision of the products/services to TNB;
They are not related (e.g., common shareholders, Board members, senior management) to any of the other Suppliers/Contractors participating in the same bid;
They will not conspire or collude with other Suppliers/Contractors or agents when participating in a bid;
They are duly authorised/certified provider of the products/services and shall not, expressly or impliedly hold themselves out to be an agent/representative of a third party service provider for similar products/services;
They will at all times supply products that are certified to be of merchantable and satisfactory quality;
They possess and utilise the necessary capabilities, equipments and suitable place of business to perform their obligations;
They shall not subcontract or outsource any portion of the products/services unless prior written consent from TNB has been obtained;
They shall maintain the highest standards of integrity and quality of work at all times.
If the Suppliers/Contractors are companies with Bumiputera status, the Suppliers/Contractors undertake that their:
The majority (at least 51%) of shareholding/equity are Bumiputera;
The majority (at least 51%) of their employees are Bumiputeras;
Key positions in the Suppliers'/Contractors' organization, such as the Chief Executive Officer, the Chief Operating Officer, the Managing Director, the General Manager or the Chief Financial Officer or any other such person responsible for finance are held by Bumiputeras; and/or
All other guidelines that determine a company's qualification for Bumiputera status are complied with.
Application of the Code
Employees, Employees Seconded to TNB, Directors and Suppliers/Contractors including their employees and directors, shall adhere to the Code at all times.
Requirements From Employees, Employees Seconded to TNB and Directors
All Employees, Employees Seconded to TNB and Directors are accountable and responsible in complying with the detail and spirit of the Code. In fulfilling these responsibilities each Employee, Employee Seconded to TNB and Director must:
Read, understand and internalise the Code;
Participate in training and educational programmes/events required for his/her job
Obtain guidance for resolving a business practice or compliance concern if he/she is uncertain about how to proceed in a situation;
Report possible violations of the Code;
Cooperate fully in any investigation which may be conducted by TNB's Procurement Department, Internal Audit Department, Internal Affairs Department and Security Department; and
Make a commitment to conduct TNB's business with integrity, in compliance with the Code as well as applicable company policies, laws and regulatory requirements.
Requirements From Suppliers or Contractors
All current and potential Suppliers/Contractors must adhere to the principles and policies prescribed in the Code. In fulfilling these responsibilities, Supplier/Contractor, their employees and representatives must:
Read, understand and internalise the Code;
Comply with the Code;
Report possible violations of the Code by informing Authorised Representatives of TNB; and
Cooperate fully in any investigation or audit by Authorised Representatives of TNB with regards to compliance to this Code.
TNB will only deal with Suppliers/Contractors who adopt and adhere to the Code and/or any other policies or code of conduct that aims to promote similar principles as the Code. In this respect, TNB will monitor the performance of its Suppliers/Contractors and will take necessary action when there is non-compliance or breaches of the Code. To ensure the compliance of the Code, Suppliers/Contractors must:
Maintain all accurate and complete documentations to support compliance;
Provide Authorised Representatives of TNB with complete and unrestricted access to relevant records, upon TNB's request;
Allow Authorised Representatives of TNB to conduct confidential interviews with their management, directors and employees individually;
Allow Authorised Representatives of TNB to conduct site visits to the Suppliers'/Contractors' locations in any manner; and
Respond promptly to inquiries from Authorised Representatives of TNB regarding implementation of the Code. TNB Procurement Code of Conduct (PDF)
X