Generation
One of the core business divisions of TNB, the Generation Division is entrusted to develop, operate and maintain TNB's portfolio of power generating units. The Generation Division has thermal generation assets and major hydro-generation schemes in Peninsula Malaysia and one IPP operating in Pakistan.
Supply Of Electricity
TNB customers are connected with power from hydroelectric and thermal plants through a network system made up of transmission lines, substations and distribution lines. It is via this reliable system that TNB supplies electricity to customers consistently and continuously, as well as ensuring a balance between demand and supply at all times.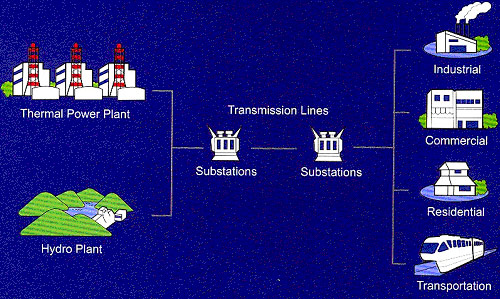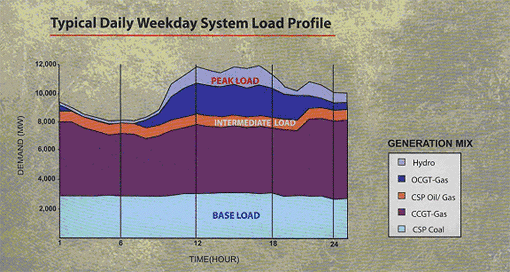 Thermal Power Plant
TNB's Thermal Power Plant produces power by using conventional steam turbine and steam generator principally fired by coal, oil or natural gas (steam power plant), gas-fired or diesel-fired open cycle gas turbine generators, and gas-fired or diesel-fired combined cycle turbine generators.
Hydroelectric Power Plants
Hydroelectric Power generation is the utilization of energy from flowing water as it descends from a height, and potential energy is converted to electrical energy. A hydroelectric Power Station requires the means of conveying water to produce the necessary force to spin a turbine linked to an electric generator, usually through a conduit such as a pipeline or tunnel to a turbine-generator which is spun by the passing water. TNB's Hydroelectric Power Stations are classified as Storage, Run-of-river or Pondage stations.
Safety, Health & Environment
TNB is dedicated to increase efficiency in its business operations and generation technologies; consistent with a reasonable tariff and persistently upholding the need to care for our environment.
TNB's Generation Division has adopted and practising the World Class Occupational Safety & Health (OSH) policy with the implementation of the TNB Safety & Excellence Management Systems (SEMS)
The Power Plant Services
Manjung Coal-Fired Power Station Process 1
Manjung Coal-Fired Power Station Process 2
Thermal Power Stations 1