We are ready to serve you.
During the National Recovery Plan (NRP) implementation period, TNB continues to serve our customers and provide excellent customer experience. Customers are encouraged to use TNB's digital platforms of myTNB app and Portal to manage TNB accounts and perform any services online. Avoid from getting scammed by fraudsters, who disguised themselves as TNB collecting agents.
By using TNB's digital channels via www.mytnb.com.my or download myTNB app, customers can manage their accounts easily, quickly and safely anywhere, anytime!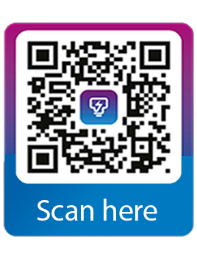 Effective 20 Oct 2021, TNB physical services' operation hours will be extended across all states in Peninsular Malaysia to better serve our customers.
OPERATION HOURS
ALL PHASES OF THE NATIONAL RECOVERY PLAN
Kedai Tenaga

Perlis, Pulau Pinang, Perak, Pahang, Selangor, Kuala Lumpur, Putrajaya, Negeri Sembilan & Melaka

Opens Monday to Friday
9:00 am – 4:00 pm (except on public holidays)

Kedah, Kelantan, Terengganu & Johor

Opens Sunday to Thursday
9:00 am – 4:00 pm (except on public holidays)

Self Service Payment Kiosk

8.15 am until 10.00 pm daily
(Kiosk room with a separate entrance)
Customers may book an appointment slot in advance before visiting our Kedai Tenaga at www.mytnb.com.my/tnbtemujanji.
Our meter reading and bill rendering operations at your home and office premises will continue as per usual, following the government's Standard Operating Procedures (SOP).
For more information:
To report electricity supply interruption in your area, dial 15454 (24 hours)