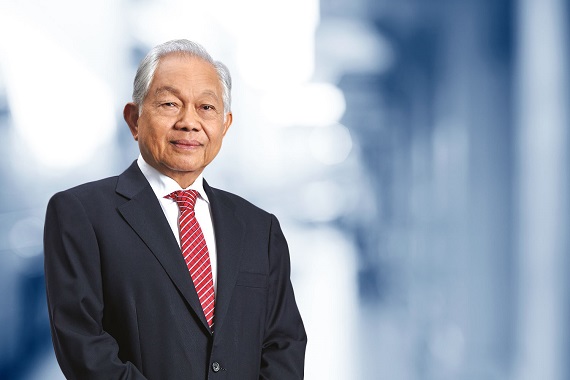 TAN SRI LEO MOGGIE
Non-Independent Non-Executive Chairman
Tan Sri Leo Moggie is well known in the local utility industry. Before becoming Chairman of Tenaga Nasional Berhad, he had senior ministerial positions at Federal and State level for over 38 years. They included Minister of Energy, Communications and Multimedia, Minister of Works, Minister of Energy, Telecommunications and Posts, Minister of Local Government and Minister of Welfare Services in the Sarawak State Government. He was a Member of Sarawak State Council and a Member of Parliament too.
Independent Non-Executive Directors
TAN SRI DATO' SERI SITI NORMA BINTI YAAKOB
Independent Non-Executive Directors
Before becoming Chief Judge of Malaya, she held senior positions including Judge of the High Court of Malaya, before being appointed as Judge of the Court of Appeal. She was Judge of Federal Court of Malaysia and rose to be Chief Judge of Malaya, until her retirement after 43 years of service.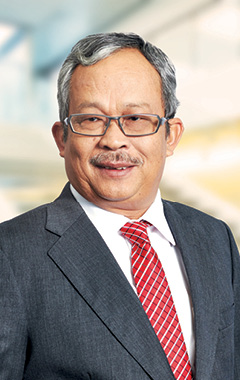 DATO' ABD MANAF BIN HASHIM
Independent Non-Executive Directors
He is a member of the Suruhanjaya Perkhidmatan Awam Negeri Perak since 2009 and serves as Chairman in several private companies involved in construction, telecommunications and solar hybrid sectors. He is a member of the Perak State Assembly subsequent to the Malaysian General Election 2013.
TAN SRI DATO' SERI CHOR CHEE HEUNG
Independent Non-Executive Directors
He has been a Member of Parliament, Minister of Housing & Local Government, Deputy Minister of Home Affairs, Deputy Finance Minister and Parliamentary Secretary for Ministry of Transport. He has practiced law with a Masters in Business Law. He is now the Independent Non-Executive Director.
DATUK SAKTHIVEL A/L ALAGAPPAN
Independent Non-Executive Directors
Datuk Sakthivel a/l Alagappan is currently a Director of Abseiling Technologies Sdn. Bhd. and Cerdik Sakti Sdn. Bhd. Prior to that he was a working partner of Key Founder Limited and Guangzhou Howay Chemical Technology Co. Ltd. He began his career in 1996 as Production Engineer in Matsushita Sdn. Bhd. He was also former Director of Superindex Leather Sdn. Bhd. and M-Leather Camp Sdn. Bhd.
DATUK WIRA MD SIDEK BIN AHMAD
Independent Non-Executive Directors
He has served TNB for over 30 years in key technical and engineering positions including Managing Director of TNB Distribution Sdn. Bhd. He became Senior Vice President (Operations and Technical) in 2007, until his retirement. He is currently the Chairman of the Engineering Accreditation Council.
GEE SIEW YOONG
Independent Non-Executive Directors
She has over 40 years of experience in financial and auditing line within multiple industries, with companies such as PriceWaterhouse and Selangor Pewter Group. Her other stint included an appointment by Bank Negara as Executive Director and Chief Executive of Supreme Finance (M) Berhad under the rescue and reorganization exercise.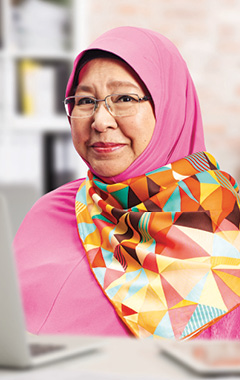 NORAINI BINTI CHE DAN
Independent Non-Executive Directors
She has 31 years of experience in finance and audit sectors. Amongst other positions held were Group General Manager of Finance and Chief Financial Officer of Pernas International Holdings Berhad, as well as Chief Financial Officer and Vice President of Finance at MISC Berhad. She is also a member of the Malaysian Institute of Accountants.
Executive Director
DATUK SERI IR. AZMAN BIN MOHD
President / Chief Executive Officer
He became President/Chief Executive Officer of TNB in 2012, after serving in various technical and engineering capacities within the Distribution Division. Before this, he was the Executive Director/Chief Operating Officer of TNB, after serving as Vice President, Distribution from 2008 until 2010.
Non-Independent Non-Executive Director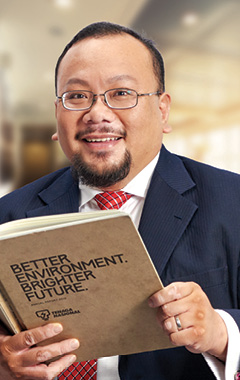 AHMAD FAROUK BIN MOHAMED
Non-Independent Non-Executive Director
He joined Khazanah Nasional Berhad in 2006, and was Director in the Managing Director's Office. He then became Executive Director. He started off in risk analysis in London and KL. He was appointed Non-Independent Non-Executive Director in place of Dato' Mohammad Zainal bin Shaari in June 2014.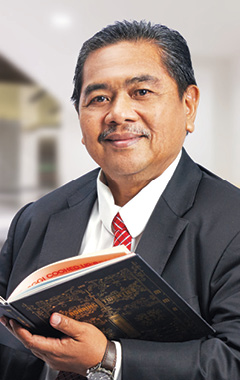 DATUK SERI HASHMUDDIN BIN MOHAMMAD
Non-Independent Non-Executive Director
He has served for more than 30 years in the Malaysian Civil Service, with vast experience in procurement where he has held various positions in the Ministry of Finance before being appointed to his current position as Deputy Secretary General (Management). He is also currently a Director of UDA Holdings Berhad and other several private limited companies.
NORAZNI MOHD ISA
Company Secretary
Norazni binti Mohd Isa has seen over 22 years in tender and contract management with positions in the Shared Purchasing Department, Procurement Division. She was appointed Company Secretary in 2012. Norazni obtained a Master of Laws from UM and a Diploma and an Advanced Diploma in Law from UTM.