DATO' ABDUL RAZAK BIN ABDUL MAJID
Non-Independent Non-Executive Chairman
Independent Non-Executive Directors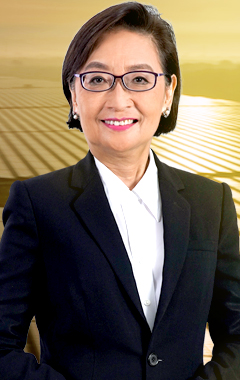 ONG AI LIN
Senior Independent Non-Executive Director
She has extensive experience in finance and auditing and holds Bachelor of Arts (Hons.) in Economics from the University of Leeds, United Kingdom. Ong is an Associate of Institute of Chartered Accountants in England and Wales, Certified Information System Auditor, Certified Business Continuity Professional, Member of the Malaysian Institute of Accountants (MIA), Member of MIA Digital Economy Task Force and Member of SIRIM ISO Technical Committee on Information Security. She has served PwC Malaysia for 25 years where she held various positions including as Partner/Senior Executive Director (1993 – June 2016), Senior Director (July 2016 - December 2016) and Senior Manager (1991-1992).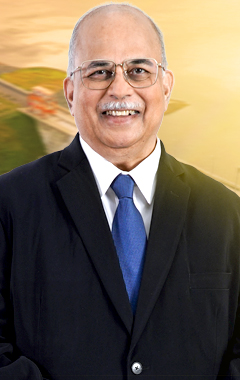 GOPALA KRISHNAN A/L K.SUNDARAM
Independent Non-Executive Director
Gopala Krishnan K.Sundaram was appointed as Independent Non-Executive Director of TNB with effect from July 4, 2018. Gopala Krishnan, 63, holds Bachelor of Law (Hons) from University of Malaya and works with law firm Abdullah Chan & Co. since 2012. He is currently a Consultant of Asian Development Bank and a leading advisor on the Financial Services Act 2013 and the Islamic Financial Services Act 2013. He has served as a Director of Kuwait Finance House (Malaysia) Berhad and held various positions in Bank Negara Malaysia.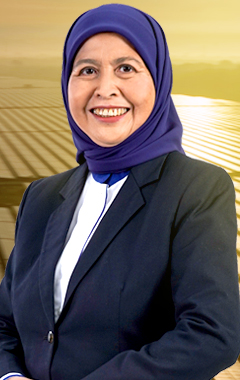 JUNIWATI RAHMAT HUSSIN
Independent Non-Executive Director
She has 35 years of experience in Refinery Operations, Project Management, Corporate Planning, Human Resource and Marketing & Trading. Amongst other positions she has held were Chief Executive Officer of PETRONAS Refinery and Petrochemical Corporation Sdn. Bhd. and Vice President and Venture Director of the Pengerang Integrated Complex. She is currently a member of Advisory Council for Yayasan Peneraju Pendidikan Bumiputera (Yayasan Peneraju).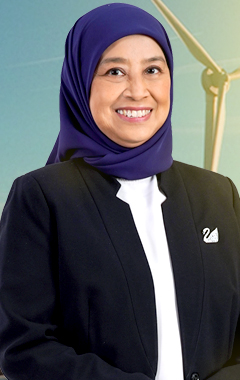 DATO' ROSLINA BINTI ZAINAL
Independent Non-Executive Director
She has a long association with Tenaga Nasional, given that she has served the company for 33 years. This experience of approximately over 3 decades also includes knowledge in various fields of Tenaga such as Distribution, Planning, Business Strategy, Regulations, Transmission and Corporate Planning. Previously, she was the Vice President for Planning in Tenaga for six years before continuing to be the Vice President for Regulatory Economics & Planning until 2018. As of now, she is an adjunct Professor for UNITEN, an Independent Council Member of Oversight Panel for the Energy Commission of Malaysia as well as a Senior Fellow for Khazanah Nasional Berhad.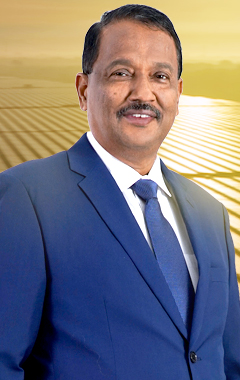 DATUK RAWISANDRAN A/L NARAYANAN
Independent Non-Executive Director
In October 2020, Datuk Rawisandran A/L Narayanan became as the Independent Director of TNB. He is also currently the Director (Business Development) for C&S Engineering Management Sdn Bhd. From 2016 to 2018, he served as the secretary of Malaysian Indian Congress (MIC) Selangor.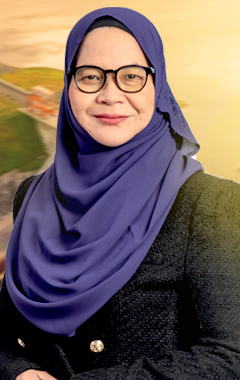 DATO' MERINA BINTI ABU TAHIR
Independent Non-Executive Director
Dato' Merina binti Abu Tahir was appointed on 1 February 2022. She was a Director of Lembaga Tabung Haji Property Holdings Ltd Group of Companies and Chief Financial Officer of Lembaga Tabung Haji. She had served in several key positions at international and Malaysian corporates namely Malaysia Airlines Berhad, Sime Darby Berhad, PwC Malaysia and IBM (UK) Ltd. She is a Fellow Member of Association of Chartered Certified Accountants, UK. She is a Member of the Malaysian Institute of Certified Public Accountants, Malaysian Institute of Accountants, ASEAN Chartered Professional Accountant and Institute of Internal Auditors Malaysia. She is currently a Director of S P Setia Berhad.
Executive Director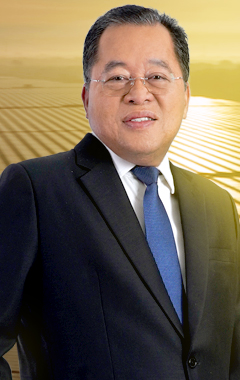 DATO' INDERA Ir. BAHARIN BIN DIN
President / Chief Executive Officer
Dato' Indera Ir. Baharin is the President and Chief Executive Officer, with effect from 1 March 2021. He brings over 35 years of diversified experience, including network planning, construction services, business development and engineering services. Before, he was the Chief Distribution Network Officer, overseeing the largest business division in TNB. He will continue to guide TNB on its path toward the company's strategic aspiration to become a leading supplier of sustainable energy solutions in Malaysia and internationally. He holds a Bachelor of Science in Electrical Engineering from the University of Syracuse as well as a Master in Business Administration (MBA) from UNITEN, Malaysia/Bond University, Sydney.
Non-Independent Non-Executive Directors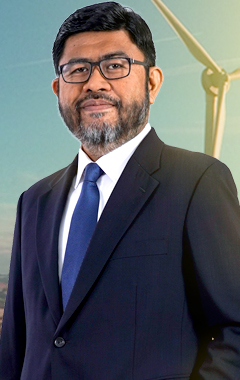 DATUK AMRAN HAFIZ BIN AFFIFUDIN
Non-Independent Non-Executive Director
He is currently an Executive Director, Head, Malaysian Investments of Khazanah Nasional Berhad. He began his career in 1997 as a Corporate Finance Executive in Petroliam Nasional Berhad followed by other key positions in several organisations before joining Khazanah Nasional Berhad in 2011. He currently sits on the boards of Iskandar Investment Berhad and Chairman of UEM Group Berhad. He also holds several directorships in a number of private limited companies. Additionally, he is an Adjunct Professor with University Putra Malaysia. Amran is a graduate of the McIntire School of Commerce, University of Virginia.
ELAINE ONG YEE LYNN
Alternate Director to Datuk Amran Hafiz Bin Affifudin
ROHAYA BINTI MOHAMMAD YUSOF
Non-Independent Non-Executive Director