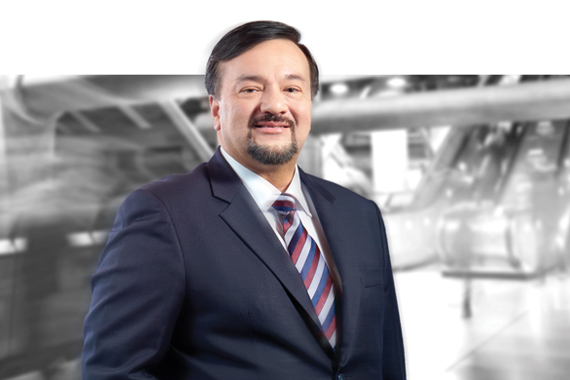 AMIR HAMZAH BIN AZIZAN
President / Chief Executive Officer
Before joining Tenaga Nasional, Amir Hamzah Bin Azizan has held several key positions over 25 years of experience prior to Tenaga Nasional. He was the Group Chief Executive Officer for Themed Attractions Resorts & Hotels Sdn. Bhd, and has been involved in numerous industries, namely the petroleum industry as well as shipping, retail and services industries. He earned a Bachelor of Science Degree in Management, majoring in Finance and Economics at Syracuse University in New York and went to Stanford University for the Stanford Executive Programme.
As Chief Executive Officer for Tenaga Nasional, he is responsible for corporate decisions, managing the company's overall resources and operations, and communicate with the board of directors, management team, and corporate operations.
Corporate Division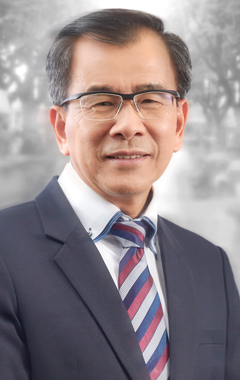 DATUK WIRA ROSLAN BIN AB RAHMAN
Chief Corporate Officer
Datuk Wira Roslan Ab Rahman currently holds the position of Chief Corporate Officer. As part of his job, he monitors and advises the CEO and Board of Directors on all corporate communication related activities. He also formulates and monitors Tenaga Nasional's group-wide corporate objectives, strategies and policies covering Corporate Services & Communication for both short and long term goals. Another task is to ensure the overall strategies and plans are cascaded to operational level strategies and plans. He also helps identify avenues and business expansion opportunities for the Group, provide business advisory services, as well as to monitor performance of the Group.
Core Business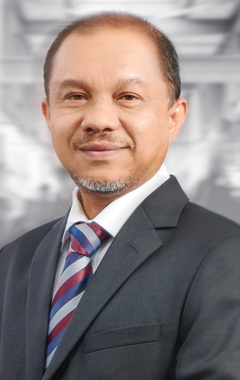 IR. ROSLAN BIN ABD. RAHMAN
Chief Generation Officer
Ir. Roslan Abd Rahman currently serves as the Chief Generation Officer. He is responsible for the performance of Tenaga Nasional's generation domestic business, which focuses on managing and operating of generation assets as well as overseeing the business performance of Tenaga's domestic IPPs. He ensures sustainable business excellence through asset management best practices whilst delivering strong financial performance through cost effective operations and services while ensuring a very high health, safety and environment standards at the work place. He is also responsible in nurturing future leaders in generation business by accelerating technical, business and entrepreneurial capabilities through a structured development program to support Tenaga's growth locally and overseas.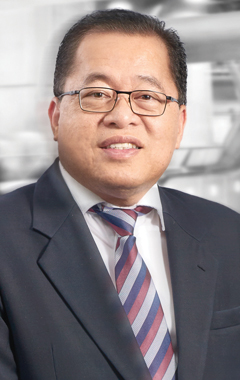 DATUK IR. BAHARIN BIN DIN
Chief Distribution Network Officer
Datuk Ir. Baharin bin Din is currently Chief Distribution Network Officer. As part of his responsibilities, he develops the Division's objectives and strategies for Tenaga Nasional's Distribution Network business based on Tenaga's overall objectives. He also formulates the overall divisional strategic plans for the short, medium and long-term to expand Tenaga's electricity supply business. He oversees development of individual operating and business unit objectives and strategic plans. Besides that, he also ensures all operational risks are identified, assessed and mitigated, as well as ensuring all business and financial aspects of operations comply with the specified legal and regulatory requirements.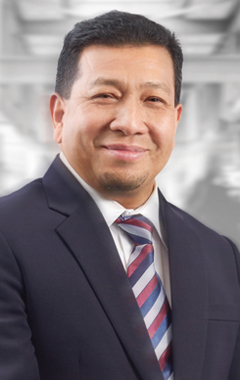 IR. MEGAT JALALUDDIN BIN MEGAT HASSAN
Chief Retail Officer
Ir. Megat Jalaluddin bin Megat Hassan serves as the Chief Retail Officer of Retail Division in Tenaga Nasional Berhad. He is responsible to deliver the aspirational vision for TNB as a leading retail company of the future. Among his main tasks are to enable growth of TNB's new retail business covering both core business on the kWh and new products and services beyond energy, and to deliver quality customer experience by expanding TNB digital services. Prior to this current position, Megat served as the Chief Strategic Officer for six years where he spearheaded corporate and business transformation for the organisation with a remarkable achievement and steady profitable growth.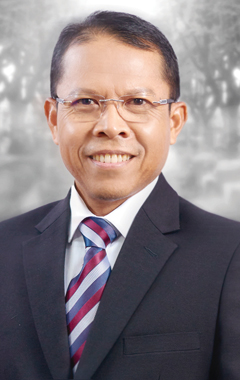 DATUK IR. HAJI HUSAINI BIN HUSIN
Chief Grid Officer
Datuk Ir. Haji Husaini Bin Husin is the current Chief Grid Officer and has a wide range of job responsibilities. Chief among them is to be responsible for the overall performance of Tenaga Nasional's transmission business, which focuses on transporting electricity, managing the division's assets as well as operating and maintaining transmission network. Besides this, he is also financially accountable for the cost effective operations and profitable growth of the business unit in Division. Another job is providing a clear sense of direction to ensure long term sustainable growth and profitability of the business unit, through effective use of resources and management of operations.
Non-Core Business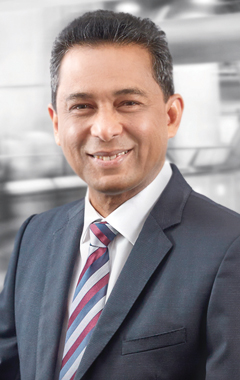 NAZMI BIN OTHMAN
Chief Financial Officer
Nazmi Bin Othman holds the post of Chief Financial Officer/Vice President, Group Finance in Tenaga Nasional. Some of his tasks include monitoring financial related activities to advise the CEO and Tenaga Board of Directors on key financial decisions. He leads Group Finance as an active strategic financial partner in driving Tenaga's business aspirations, and achieving Group's objectives. Besides this, he also ensures continuous improvement and review on key financial areas such as finance policies & procedures, system efficiency & processes, strategic financial risks, and staff competency.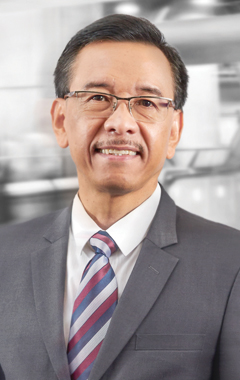 DATO' MUHAMMAD RAZIF BIN ABDUL RAHMAN
Chief People Officer, Human Resources
Dato' Muhammad Razif bin Abdul Rahman is the Chief People Officer of Human Resources. He meets Group's objectives by linking its human resource activities to business strategies and acting as a Business Partner. He is financially accountable for the Division's cost effective operations. He also provides human resource services to the Group, such as human resource planning & development, human resource management and human resource internal affairs. He ensures that human resource policies, procedures and practices are in line with the Group's Business Strategy and Core Values. Other than that, he deals with industrial relations, staff welfare & administration, and managerial & leadership training.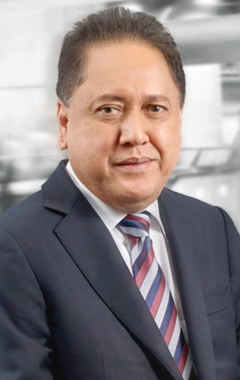 IR. SYED ABU HANIFAH BIN SYED ALWI
Chief Procurement Officer
Ir. Syed Abu Hanifah bin Syed Alwi is the Chief Procurement Officer. As part of his job scope, he defines and manages the long-term group-wide procurement strategy, defines the group-wide cost reduction initiatives, role and scope of central procurement, and defines implementation of best practices. He also oversees the overall skill building and knowledge transfer program. Besides all these, he oversees relationships and negotiations with strategic suppliers and the Bumiputra vendor development program. Lastly, in terms of policies and compliance, he deals with group-wide procurement policies and monitors procurement policies and auditing of compliance.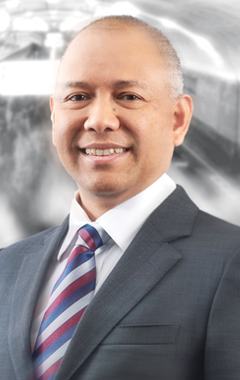 DATUK FAZLUR RAHMAN BIN ZAINUDDIN
Chief Strategy & Regulatory Officer
Datuk Fazlur Rahman bin Zainuddin is a former Chief Financial Officer of Tenaga Nasional for 6 years and currently holds the position of Chief Strategy and Regulatory Officer effective 1st August 2018 as part of job rotation in line with TNB's succession planning program. In his new role, his responsibilities include leading and driving overall business strategy under Reimagining TNB and enabling a stable regulatory environment. Prior to joining TNB, he served as Chief Financial Officer of Naza Group after serving in several companies such as PwC, Shell Malaysia and Telekom Malaysia in various financial management capacities and corporate roles. He is a Fellow of Association of Chartered Certified Accountants, United Kingdom and a Member of Malaysian Institute of Accountants.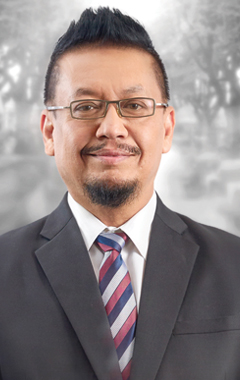 HAJI FAZIL BIN IBRAHIM
Chief Information Officer
Haji Fazil bin Ibrahim is the Chief Information Officer at Tenaga Nasional. His job responsibilities include providing holistic and innovative ICT solutions to support Tenaga Nasional's business, focusing on effective ICT governance, security and business continuity planning, robust telecommunication infrastructure/applications delivery and management, and business enablement. He also oversees the planning, coordinating and monitoring of ICT initiatives within the ICT Division, group-wide and with external parties.
Energy Ventures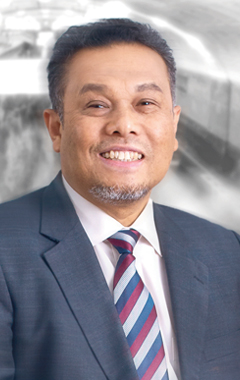 DATO' HAJI NOR AZMAN BIN MUFTI
Chief Ventures Officer
Haji Nor Azman Mufti is Tenaga Nasional's Chief Ventures Officer of Energy Ventures. He is responsible for expanding Tenaga Nasional's non-regulated business locally and globally by increasing the local power generation market share, ensuring efficient and timely power project deliveries, and growing profitable non-regulated power related businesses. He also works to expand Tenaga Nasional's international presence via regional hubs in South East Asia (SEA), Middle East and Africa.
Company Secretary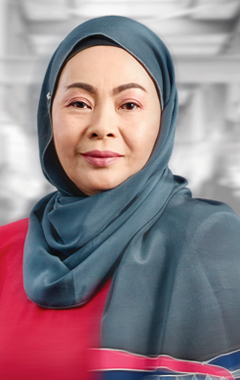 NORAZNI BINTI MOHD ISA
Company Secretary
Norazni binti Mohd Isa is Tenaga Nasional's Company Secretary. She provides corporate secretarial advisory services to the Board of Directors, on the Group's policies and procedures as well as relevant rules and legislation. She has to ensure Tenaga and its Group of Companies comply with the Statutory Requirement of the Regulatory Authorities, and Principles and Best Practice of Corporate Governance. She also arranges and attends Committee meetings and disseminates the decisions for execution by the respective divisions or departments. Another task is to maintain and update the Statutory and Non-Statutory books such as the Register of Depositors and Register of Directors.