Here are some tips:
Improve your power factor
Having a low power factor is like having a glass of carbonated drink with a lot of foam; the glass is full but the foam does not quench your thirst. Having a low power factor means your machines are inefficient, and require more electricity to perform its tasks.
By increasing your power factor, your machines will use less electricity to achieve the same results. Naturally, this will reduce your monthly electricity bill. In addition, you will avoid having to pay a 1.5% to 3% Power Factor Surcharge, which TNB imposes on you should your power factor drop below 0.85.
Find out more on power factor and how to improve it on this page.
Schedule operations during off-peak hours
During peak hours (8.00 a.m. to 10.00 p.m.), TNB has to generate a higher amount of electricity to meet the demands of our usual work day. As the day progresses, more electricity is required, so more power plants are fired up to generate more supply. During off-peak hours when most of us are asleep, TNB generates less electricity, but most of the time this supply is not used to its fullest. By re-scheduling your operations to run heavy equipment during off-peak hours, you will reduce the amount of electricity required during the day, and make the most out of electricity generated at night. Better still, fewer power plants will need to be turned on, which is good for the environment. With TNB's Off-Peak Tariff Rider (OPTR) scheme, you can also enjoy up to 20% savings for electricity usage during off-peak hours. Find out more.
Going home? Turn off your computers and office equipment
Turn off your computers or set workstations to hibernate mode. Turn off printers, monitors and any other office equipment when not in use, especially overnight and on weekends
Turn off all the office and building lights at the end of the day to enjoy big energy savings
Remind others to turn off the lights and turn off equipment when they leave
Did you know? Laptops use up to 80 percent LESS energy than a standard desktop computer!
Light up your business wisely.
Install automatic room-lighting controls that will turn lights on or off depending on occupancy or time of day.
Install motion-sensor switches on lights in bathrooms, storage rooms and other little-used areas to save energy
Make sure that bulbs, fixtures, lenses, lamps and reflective surfaces are cleaned regularly. By removing grease, dust and other dirt, you can increase the output of your lights
While maintaining safe lighting conditions for work areas, remove lamps where you have more lighting than you really need
If you have a flat-roofed building, installing skylights for natural lighting is one of the best ways to save energy
Air conditioning - Cool or Freezing? Air conditioners are there to make sure we can work in comfortable conditions. However, when people in an office located in tropical, sunny Malaysia, are seen walking around in sweaters more suited for Autumn, this is a clear sign that the air conditioning is too cold. Raising the temperature settings by 1°C can visibly affect your total electricity bill at the end of the month. And probably without anyone even noticing the difference. With sensible work attire, a cool 24-26°C should be enough to keep everyone comfortable in the office, while providing significant savings in electricity.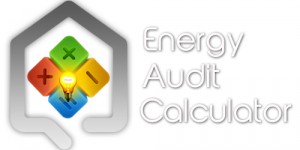 Association of Water and Energy Research Malaysia (AWER) has developed a Low CO2 Tool known as Click d' Thief. This was developed as part of CLICK to Low Carbon Lifestyle programme by AWER. If you wish to identify electricity consumption of your appliances as well as the equivalent carbon footprint, please click link below. Good luck catching the 'THIEF'! Note: Adobe Flash plugin required Energy Audit Calculator
Energy Efficiency Project Implementation
TNB Energy Services
Energy Service Provider (MAESCO)
Government Body
Government Incentives
Malaysian Investment Development Authority