Ulu Jelai Hydroelectric Project to Boost TNB's Hydro Installed Capacity to 2,533MW
10/08/2016
The Ulu Jelai Hydroelectric project, Tenaga Nasional Berhad's second new green energy power plant after over 15 years, will further boost the national electric utility's ability to meet the surge in demand at peak hours.
Once completed in the third quarter of this year, its two units (2 x 186 Megawatt (MW)) will add another 372 MW to TNB's hydroelectric generation capacity.
TNB hydroelectric generation was earlier boosted by the 250 MW of combined capacity from the Hulu Terengganu Hydroelectric project, which was fully commissioned in December 2015.
TNB's total installed capacity from hydroelectric power plants currently stood at 2,161 MW. With the commissioning of Ulu Jelai, its total hydro installed capacity will be 2,533 MW.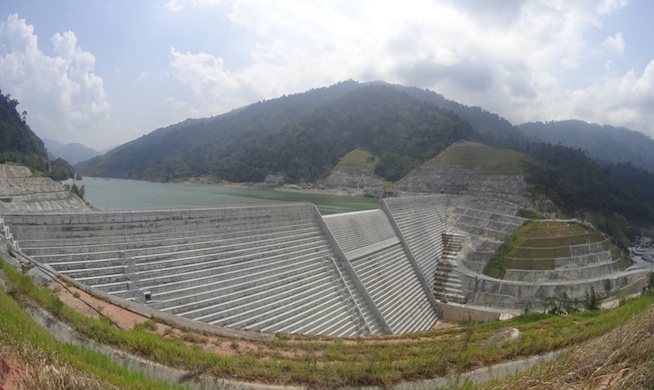 As of June 2016, TNB has a 51.9 percent share of the electricty industry's total installed capacity of 22,747.53 MW.
Construction of the RM4.2 billion Ulu Jelai Hydroelectric project started in 2011 and is currently more than 95 percent complete. Almost 750,000 cubic metres of concrete were used to built the dam using roller-compacted concrete (RCC) – a relatively modern method in the engineering world.
Located in Cameron Highlands, Pahang, the poject features a 88 metres high dam with a crest width of 460 metres.
According to a report by the United Nations, the project will reduce around 250,000 tonnes of carbon dioxide equivalent per year by substituting conventional power generators that run on coal and other fossil fuels during peak periods.