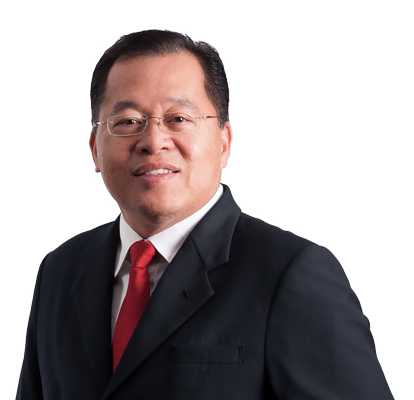 Message from The CEO
Dear TNB Alumni,
Welcome to the TNB Alumni online portal, a formalised networking platform to connect with former colleagues of TNB.
The success of TNB today has been built over time through the hard work and dedication of those who have served TNB previously. As a former TNB employee, your contributions have helped to bring the organisation to where it is today, a fact that we value and wish to honour through recognising TNB Alumni as an associated group.
On behalf of the management team and the thousands of Warga TNB that have joined the TNB family after you, I would like to thank you for your part in blazing a trail for the rest of us.
As important associates and ambassadors of TNB, we welcome you to be part of the TNB alumni network, and continue to help extend our impact across Malaysia and internationally. Through this network, we look forward to building on meaningful relationships that benefit both you and TNB.


Dato' Seri Ir. Baharin Bin Din
President / Chief Executive Officer
Tenaga Nasional Berhad