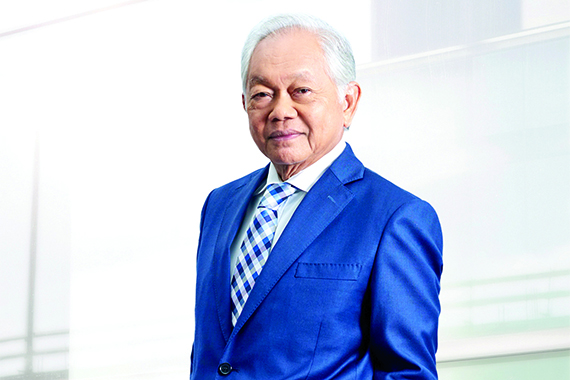 TAN SRI LEO MOGGIE
Non-Independent Non-Executive Chairman
Tan Sri Leo Moggie is well known in the local utility industry. Before becoming Chairman of Tenaga Nasional Berhad, he had senior ministerial positions at Federal and State level for over 38 years. They included Minister of Energy, Communications and Multimedia, Minister of Works, Minister of Energy, Telecommunications and Posts, Minister of Local Government and Minister of Welfare Services in the Sarawak State Government. He was a Member of Sarawak State Council and a Member of Parliament too.
Independent Non-Executive Directors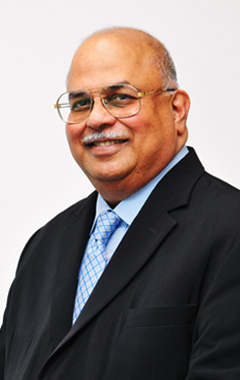 GOPALA KRISHNAN A/L K.SUNDARAM
Independent Non-Executive Director
Former Independent International Consultant for the World Bank from August 2017 to June 30, 2018, Gopala Krishnan K. Sundaram, was appointed as TNB Independent Non-Executive Director with effect from July 4, 2018. Gopala Krishnan, 63, holds a Bachelor of Law (Hons) degree in University of Malaya and works with law firm Abdullah Chan & Co. since 2012. He is also a key advisor to the Financial Services Act 2013 and the Islamic Financial Services Act 2013 and has served as a Director of Kuwait Finance House (Malaysia) Berhad and various positions at Bank Negara Malaysia.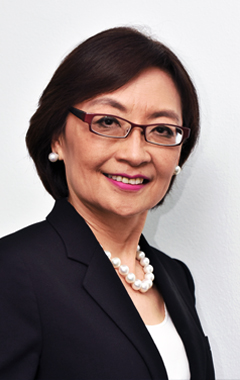 ONG AI LIN
Independent Non-Executive Director
She has extensive experience in finance and auditing and holds a Bachelor of Arts (Hons.) In Economics from the University of Leeds, United Kingdom. Ong is an Associate of Institute of Chartered Accountants in England and Wales, Certified Information System Auditor, Certified Business Continuity Professional, Member of the Malaysian Institute of Accountants (MIA), Member of MIA Digital Economy Task Force and Member of SIRIM ISO Technical Committee on Information Security. She has served for 25 years with PricewaterhouseCoopers Malaysia and has held various positions as Partner/Senior Executive Director (1993 - 2016), Senior Director (July 2016 - December 2016) and Senior Manager (1991-1992).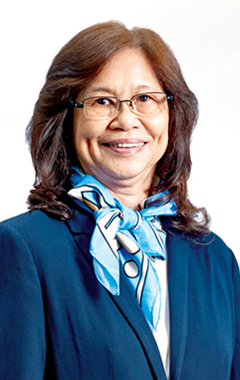 GEE SIEW YOONG
Independent Non-Executive Director
She has over 40 years of experience in financial and auditing line within multiple industries, with companies such as PriceWaterhouse and Selangor Pewter Group. Her other stint included an appointment by Bank Negara as Executive Director and Chief Executive of Supreme Finance (M) Berhad under the rescue and reorganization exercise.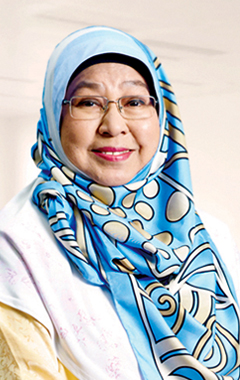 NORAINI BINTI CHE DAN
Independent Non-Executive Director
She has 31 years of experience in finance and audit sectors. Amongst other positions held were Group General Manager of Finance and Chief Financial Officer of Pernas International Holdings Berhad, as well as Chief Financial Officer and Vice President of Finance at MISC Berhad. She is also a member of the Malaysian Institute of Accountants.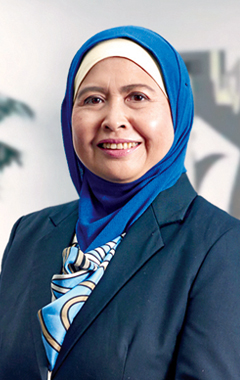 JUNIWATI RAHMAT HUSSIN
Independent Non-Executive Director
She has 35 years of experience in Refinery Operations, Project Management, Corporate Planning, Human Resource and Marketing & Trading. Amongst other positions held were Chief Executive Officer of PETRONAS Refinery and Petrochemical Corporation Sdn. Bhd. and Vice President and Venture Director of the Pengerang Integrated Complex. She currently sits on the Board of Trustees for Yayasan Universiti Teknologi PETRONAS, a member of Advisory Council for Yayasan Peneraju Pendidikan Bumiputera (Yayasan Peneraju) and an Advisor to Malaysian Philharmonic Orchestra.
Executive Director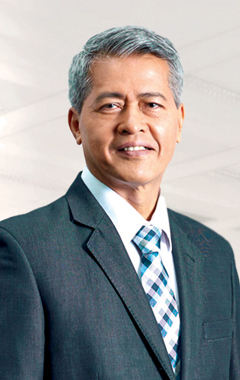 DATUK SERI IR. AZMAN BIN MOHD
President / Chief Executive Officer
He became President/Chief Executive Officer of TNB in 2012, after serving in various technical and engineering capacities within the Distribution Division. Before this, he was the Executive Director/Chief Operating Officer of TNB, after serving as Vice President, Distribution from 2008 until 2010.
Non-Independent Non-Executive Directors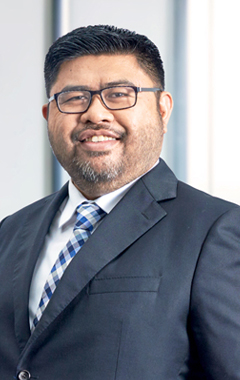 AMRAN HAFIZ BIN AFFIFUDIN
Non-Independent Non-Executive Director
He is currently a Director, Investments of Khazanah Nasional Berhad. He began his career in 1997 as Corporate Finance Executive in Petroliam Nasional Berhad followed by other key positions in other organizations before joining Khazanah Nasional Berhad in 2011. He currently sits on the boards of Biotropics Malaysia Berhad, Blue Archipelago Berhad and Malaysian Agrifood Corporation Berhad. He also holds directorships in a number of private limited companies.
Company Secretary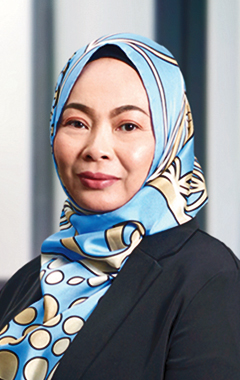 NORAZNI MOHD ISA
Company Secretary
Norazni binti Mohd Isa has seen over 22 years in tender and contract management with positions in the Shared Purchasing Department, Procurement Division. She was appointed Company Secretary in 2012. Norazni obtained a Master of Laws from UM and a Diploma and an Advanced Diploma in Law from UiTM.